Penticton's Leading Car Storage Facility
Store Your Vehicle with Complete Storage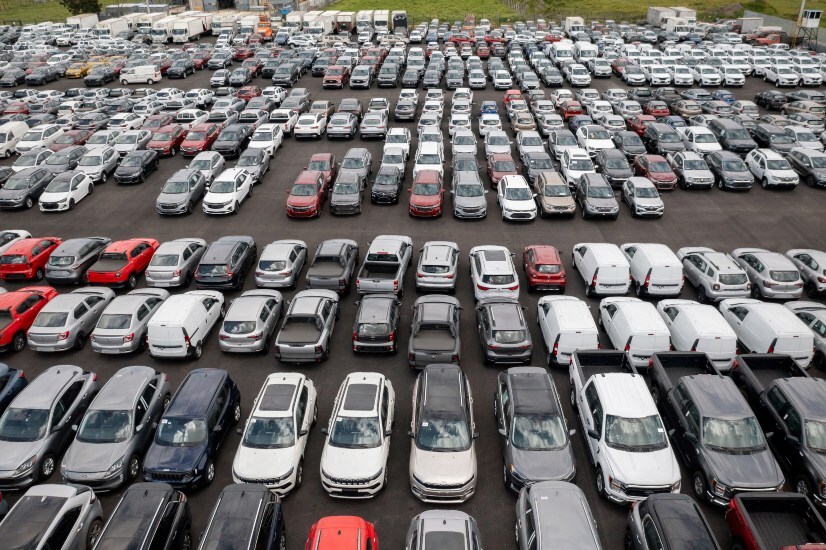 Are you looking for a safe and secure place to park your car, vehicle, or RV? If your live in the Penticton, BC, area and need reliable car and vehicle storage, trust the professionals at Complete Storage for help. We take pride in offering straightforward and hassle-free vehicle storage experiences. Each of our units is clean and secure, ready for you to rent. We understand it isn't easy to find a secure and affordable storage space to fit your RV or vehicle for long or short periods. Complete Storage provides outdoor rental spaces with plenty of room to handle any self-storage you may need. If you're ready to find where to store your vehicle this winter, review our available units on this website.
Take Advantage of Our Outdoor Vehicle Storage Options
We have a wide selection of
car storage units
to meet your needs. Our smallest outdoor vehicle unit starts at 25 feet by 12 feet in length, and our largest is 45 feet by 12 feet. To reserve a unit, we require your driver's license number, a vehicle description including year, make, model, license plate number and expiration date, and a current and valid insurance policy with an expiration date. If you're planning to store your vehicle for an extended portion of time, such as over the winter months, we've put together some tips to help keep your vehicle pristine, including:
Clean Your Vehicle Before You Store
Protect Your Tires from the Weather
Disconnect Your Battery
If You're Storing an RV, Turn Off Your Propane
Winterize Your Vehicle
Utilize a Car Cover
Answering Your Vehicle Storage FAQs
If this is your first time looking for a way to store your vehicle or RV, we understand you may have questions about the entire process. We've compiled a list of some of the most frequently asked questions we see and hear regarding our outdoor car storage services. If you have any additional questions or require more information after reading, we encourage you to reach out. Our friendly and knowledgeable staff are happy to help. Take a look at our frequently asked questions:
How Much Does It Cost to Rent an Outdoor Vehicle Storage Space? –

The cost of our vehicle storage units is based on the size.

How Much Space Do I Need to Store a Vehicle? – Determining the required space depends on the size of the car or RV you're looking to store. We encourage you to measure your vehicle and compare those measurements to our available units.
Should I Winterize My Vehicle Before Storage? –

If freezing temperatures are expected during your storage period, we recommend winterizing your vehicle to help avoid unnecessary harm.

Is There a Set Time I'll Have Access to My Vehicle?

– Our facility is fully automated and secured using apps . You'll have access to your vehicle between 6

am-11pm

.

Are There Any Tips To Preparing My RV for Storage?

– We recommend cleaning the interior and exterior of your RV and emptying your water and waste tanks. Next, disconnect any electrical devices and appliances. Topping off your fuel and adding a fuel stabilizer is also recommended. The last recommendation is to invest in tire covers to help protect against bad weather.
Why Choose Complete Storage?
The team at Complete Storage takes the security of our facility seriously. The property you store with us is our number one priority. With us, you can rest assured that your property is protected and secure at our facility. Further, we're committed to providing all our customers with a secure and clean unit ready for you to store your vehicle, car, or RV. Our team is committed to providing you with an exemplary customer service experience that exceeds your expectations. To ensure we provide the best service possible, we provide a way for you to manage your unit from the comfort of your home. Our website provides you with an easy way to access your unit.
Store Your Vehicle with Complete Storage
At Complete Storage, we're the leading provider of storage units for either personal, business, and vehicle needs. We offer a wide range of storage options and strive to ensure that each of our units is clean, secure, and ready for you to rent. Our goal is to provide unrivalled units and an excellent customer experience. If you have any questions regarding our storage units or discuss which units would be best for your vehicles, don't hesitate to reach out. We have knowledgeable representatives standing by to assist you. Contact us today to check availability!